Fosters Home Inspection Services
Professional Home Inspection Services You Can Depend On
All Fosters Home Inspections' services are completed in accordance with the InterNACHI Standards of Practice (SOP). During your home inspection, we will walk through the safely accessible areas of the home to report on the condition of structural components, electrical systems, plumbing systems, HVAC systems, and safety.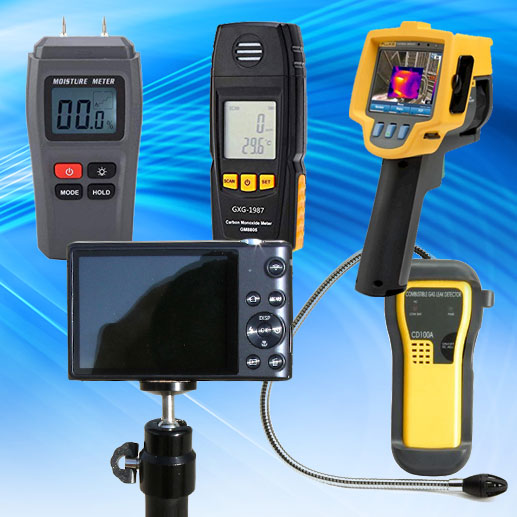 Our Toolbox
The following tools will be used on an as-needed basis during the home inspection at no additional fee:
Thermal Imaging Camera: This camera uses infrared energy to display areas of heat loss and build up not visible to the naked eye, allowing us to diagnose improper insulation, moisture intrusion, hot spots, and more.
Spectoscope: This long, adjustable tool can be attached to a camera, allowing us to safely and easily inspect areas that would otherwise be out of reach.
Gas Leak Detector: A gas leak in the home can be a health and fire hazard, but this tool will tell us immediately if gas is present inside the building.
Carbon Monoxide Detector: Carbon Monoxide exposure is fatal, but the invisible and odorless gas cannot be detected without this special piece of equipment.
Moisture Meter: This tool reads the level of moisture in the air around the home, giving us a good idea of where leaks or moisture intrusion may be present.